About This Page
This page is motivated by two factors. First off all if you don't ship your projects and nobody knows them you will forget them yourself. After some years you will recognize that you have done nothing. Really nothing? Not if you remember. So you should have an archive or some documenting overview of everything you achieved. That make you feel much better. The next step - putting this documentation to the web - helps you to get connected with others doing the same stuff as you did.
My second motivation is that I found the interesting and detailed stuff about some techniques on exactly such pages from other hobby demo/game developers. I liked to consume the knowledge contained in these sites and I would like to share my experiences with others, in the hope that you will find this page as useful as I found other ones.
About Me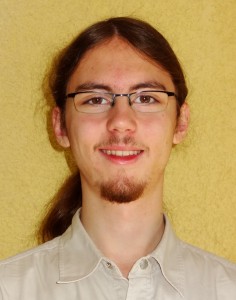 For some reason I had liked to implement a computer game by myself at a point where I rarely played any game at all. With fourteen (2004) I got my first own computer and immediately started to learn programming. After 4 weeks of experimenting with some Delphi (5) example applications I started to write a role play game (Keltic I). To some extent it was a very great success. I will write a page where you can have a look at it.
After two years (2006) I thought that I need much more time to refactor my old bad code than to restart with my no larger experience in programming. But restarting is also a chance to do something new. In this case I started to learn C++ and extended the idea of the role play game to 3D (Barad Garth).
In this project I get lost in the opportunities of 3D graphics. I decided to write a well optimized engine (Orkteck-Engine) beside the game. Here I started to write content generators for maps and my first generator for trees.
2009 my bachelor studies started. There I had much less time than thought and progress became slow. I wrote a deferred renderer and further stuff until I stopped working on the Orkteck-Engine. I switched to demos afterwards to have a higher rate of finished projects. Beside the demos I have written some other small projects with some guys from Acagamics. 2013 I started a smaller 3D game (Pathfinder) with the goal to write a playable game and not just a demo.
This all does not mean I gave up my role play game project! Sooner or later I will continue this dream. Perhaps with a team...